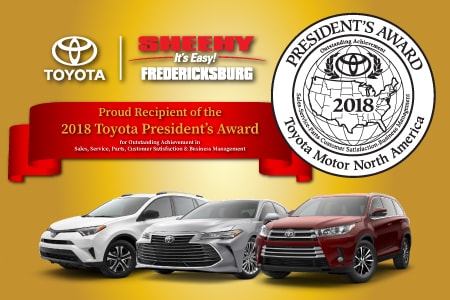 At Sheehy Toyota of Fredericksburg, we pride ourselves on our commitment to our customers and our community. We're constantly striving to make all our customers' experiences at our store truly amazing and to provide everyone who steps into our store with top notch customer service. Because of our commitment to our customers, our store processes and more we've been honored with the Toyota President's Award!

What is the Toyota President's Award?

Every year Toyota recognizes dealers who excel in sales, service, finance, and overall customer experience with the Toyota President's Award. There are a lot of different requirements that stores must meet to win this award including, customer sales and service satisfaction, market share attainment, vehicle delivery excellence and employee certifications and training.

This is the highest honor that a Toyota dealership can receive and shows our new and returning customers that we are devoted to being the best at everything we do—including treating them right. While Toyota stores do need to sell a certain number of cars, trucks and SUVs and attain a certain market share, this award is mainly focused on customer happiness and satisfaction.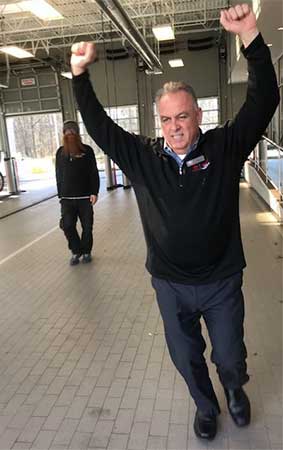 Sheehy Toyota of Fredericksburg General Manager, Kevin Runey can't contain his excitement about winning the Toyota President's Award this year!