And they're off! The Lindh family goes to Disney World!
This past December we partnered with the WUSA Impact team and the USO of Metropolitan Washington-Baltimore to help give the Lindh family a surprise of a lifetime--a trip to Disney World with the USO's Salute the Troops Orlando Program!

This past year has been pretty tough for the Lindhs, as their 4 year old son Tripp was diagnosed with B-Cell Acute Lymphoblastic Leukemia. Lt. Col. Tony Lindh and his wife Christina have been doing their best to help get Tripp the treatment he needs while still trying to give him and his sister Penelope amazing experiences they'll remember forever. So when the WUSA Impact team told us and Sheehy Toyota of Stafford about this family and their struggles, we jumped at the opportunity to help this family of military veterans bring their kids to Disney World. While we were so honored and excited to help the Lindh family, we didn't just want to stop there. We also wanted to help send a plane full of military families to Disney World, so we donated $30,000 to the USO Salute the Troops Orland Program in honor of the Lindh family.

We are thrilled to announce that Lindhs left for Disney on January 23rd and had the most amazing time! Scroll down to see some pictures of their trip, and stay tuned for more updates on the plane full of military families that we helped send to Disney World!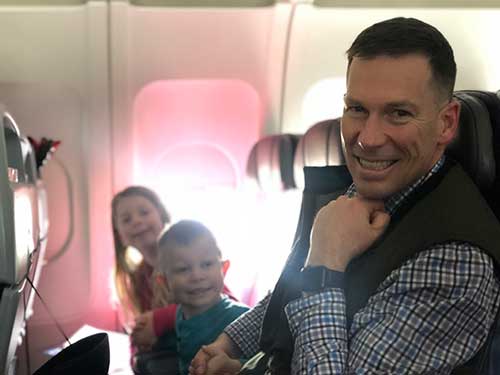 Lt. Col. Tony Lindh, Penelope an Tripp are so excited to go to Diseny World!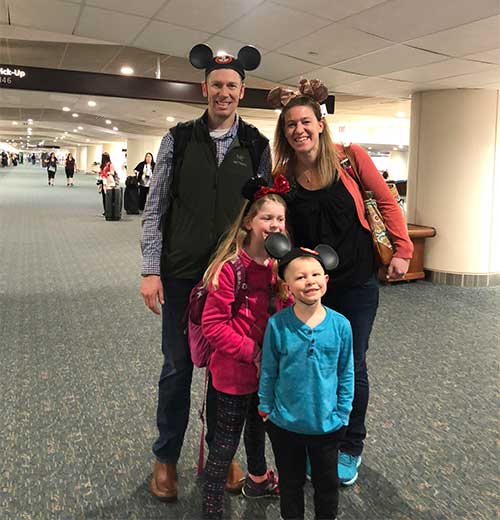 Lt. Col. Tony Lindh, Christina Lindh, Penelop and Tripp heading out to Disney World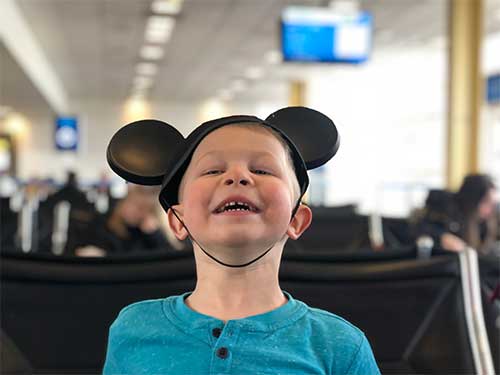 Tripp is unable to contain his excitement for Disney World