2018 Toyota Tundra: Built Tough. Built Powerful. Built To Last. Built With Pride.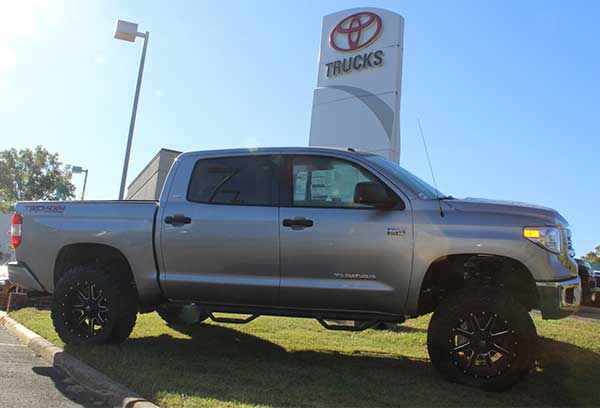 The
2018 Toyota Tundra
is the king of all trucks. For
over 80 years Toyota has been building the best and strongest trucks around.
Not only are Toyota's trucks super durable and strong, they are also the longest lasting trucks on the market!
90% of Toyota Tundras sold in the last 10 years are still on the road today.
Don't just take our word for it, scroll down to see how other full-size trucks like the 2018 Ford F-150 and the 2018 Chevrolet Silverado stack up against the almighty
2018 Toyota Tundra.
Click on one of the images below to compare the Toyota Tundra against,